Services
Tough times don't have to slow down your motivated teen with winning admissions and scholarships. 
Imagine "A" grades in English class and an easy
 college application process.
you are just one click away from feeling relieved and seeing your teen thrive!
For a 1:1 consultation to determine the best program for your teenage student,
  Total Writing Enrichment gives clarity to teens and parents with everything writing related.
In other words… your teen will improve school performance and college acceptance!
For a 1:1 consultation to determine the best program for your teenage student, please connect with us here or call! (704) 931- 3390.
College Admission Essay Writing 
***Now accepting applicants for 2021! Requires a quick parent interview. Call now!***
Given these uncertain times with college admissions, creativity and sophistication with writing skills will hold more weight than ever before with college acceptance.
With our easy-to-use, personable college admission essay writing program, your senior will learn how to chose the best topics to write—and FINISH—all college admission essays before college application deadlines. Step by step this can actually be fun!
You are only a phone call away to see if your teen is a match for our program (we work best with motivated students who know this is THEIR essay and work hard). Call or text today: (704) 931- 3390
The College Admission Essay Writing Program Is An Ideal Fit If:
Your teen needs to write outstanding essays for college acceptance without you stepping in and trying to play the role of writing teacher and college essay tutor.

Your teen wants 1:1 teaching, personalized feedback on writing, and savvy writing skills to succeed with college admission essays.
Click "Contact" above or, call now: (704) 931- 3390.


"The college essay writing program took the stress out of college applications for me…My daughter completed her Common App essay the summer before senior year started!"
– Eddie Carter, Providence High School Parent, Charlotte, NC
Nothing works this well to win "A" grades and win at college admission ….
NEW!
The Ultimate Writing Program for Juniors and Seniors to Boost Transcripts and College Applications! 
Your teen will thrive with 1:1 tutoring and a customized approach for English class essays, social studies essays, and college application essays. This is our deluxe program, recently created by feedback from current and former parent and student clients! ***(By application/interview only).
Boost grades through personalized instruction, enriched with weekly classes. Teens feel motivated, stay ahead of class schedules, set personal deadlines, get specific feedback on essays, get the work done! 
***This is an exclusive, 10 month program only for motivated teens who are coachable, open to setting aggressive goals, and achieving maximum success. 
LEARN MORE: Call Us Today! Will cap enrollment for 2021.  
(704) 931- 3390
High School Writing Programs
You don't have to wait until your child's senior year to invest in educational excellence! Whether your student is currently struggling in English or you simply have a "head start mentality," we can work with your freshman through junior to advance their writing skills, improve their classroom performance, and set healthy goals to ensure a pain-free college admission process their senior year.
School Year High School Monthly Writing Support - Boost High School English class grades!
Engage your student in writing tutoring and support through our one-of-a-kind monthly program that connects with your student in a flexible, efficient structure and builds incredible writing skills so that grades soar, stress decreases, and college prep writing begins now! 
This Monthly Writing Support Program Is Ideal For High School Students That Prioritize:
Writing instruction and guidance for their current English class assignments.
Experienced help formulating their thesis statements and writing topics.
Improving their current English class grades or writing skills.
Want to apply for the monthly support program for the school year?
Email us: info@totalwritingenrichment.com  
*Please Note, This Program Is By Application Only*

"Our son, Ryan got accepted to every college he applied. He finished all of his college essays on time! He found out more about himself from Amy's writing instruction and felt excited to actually write the essays."
– Jenny Peshina, Malvern Ohio
Summer Enrichment Programs
Dedicate some time this summer to cultivating your motivated student's writing capabilities and style. With a focus on mastering the necessary components to persuasive essay writing, your student will develop life-long writing skills to excel throughout the remainder of their educational career—and well into their college admission writing process.
Would you like more information about our summer enrichment writing program? Please send an email to: info@totalwritingenrichment.com.
Get Started With Total Writing Enrichment Today

Parents – Grab your FREE Guide
College Application Essays Parents'
Top Questions Answered 
You Be the Hero!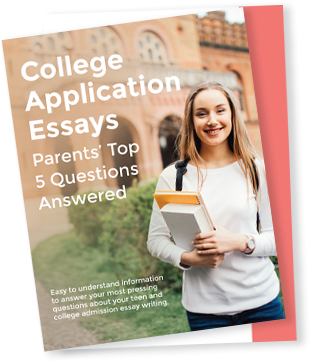 [convertkit form=1238679]